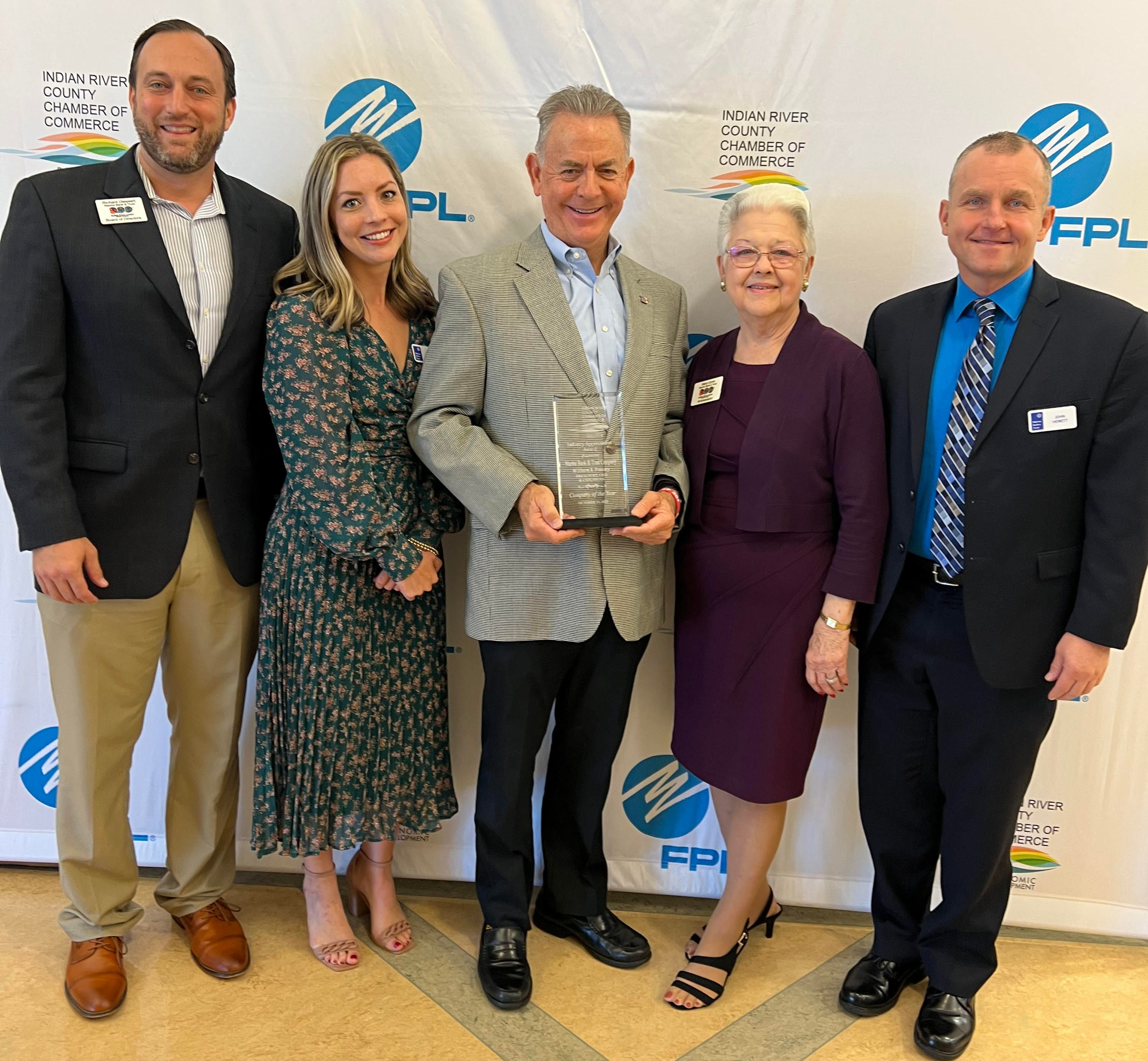 Marine Bank is proud to announce that it has been named an Indian River County Chamber 2022 Company of the Year. The Bank was recognized along with 11 other local businesses at the Chamber's Industry Appreciation Awards luncheon on October 27, at the Indian River State College Richardson Center. 
"Our Industry Appreciation Awards program is an important component of the Chamber's overall business expansion program and our goal of job creation," said Helene Caseltine, the Chamber's Economic Development Director "We like to recognize local businesses that have made a positive impact in our community, either through architectural enhancements or by way of community involvement and economic impact." 
Company of the Year recognizes local businesses that stimulate the Indian River County economy, make contributions back to the community, provide quality year-round employment, and have an overall positive impact on our county. The awards are presented to a small, mid-size and large company, based on employment. The Chamber's Large Company of the Year was presented to The Dyer Auto Group and the Small Company of the Year went to Corporate Air at the Vero Beach Regional Airport. Marine Bank with 80 employees was recognized as the Chamber's Mid-sized Company of the Year.
"Being recognized by your peers for doing what comes naturally and what feels right – serving the community is the cherry on top of a banner year for Marine Bank," said Marine Bank President and CEO Bill Penney. "We've expanded into new markets, recruited some of the best bankers in the area, have been certified as a Great Place to Work, continue to experience increased sales, and, best of all, our customer loyalty is at an all-time high. Over our 25-year history, we've perfected the right balance of highly personalized customer service and convenient cutting-edge technology.  We offer the best of both worlds."  
A complete list of the winners can be found at https://indianrivered.com/business-resources.