A Video Series Sharing Compelling Stories of the Area's Most Dynamic Businesses, Non-Profits, and Community Partnerships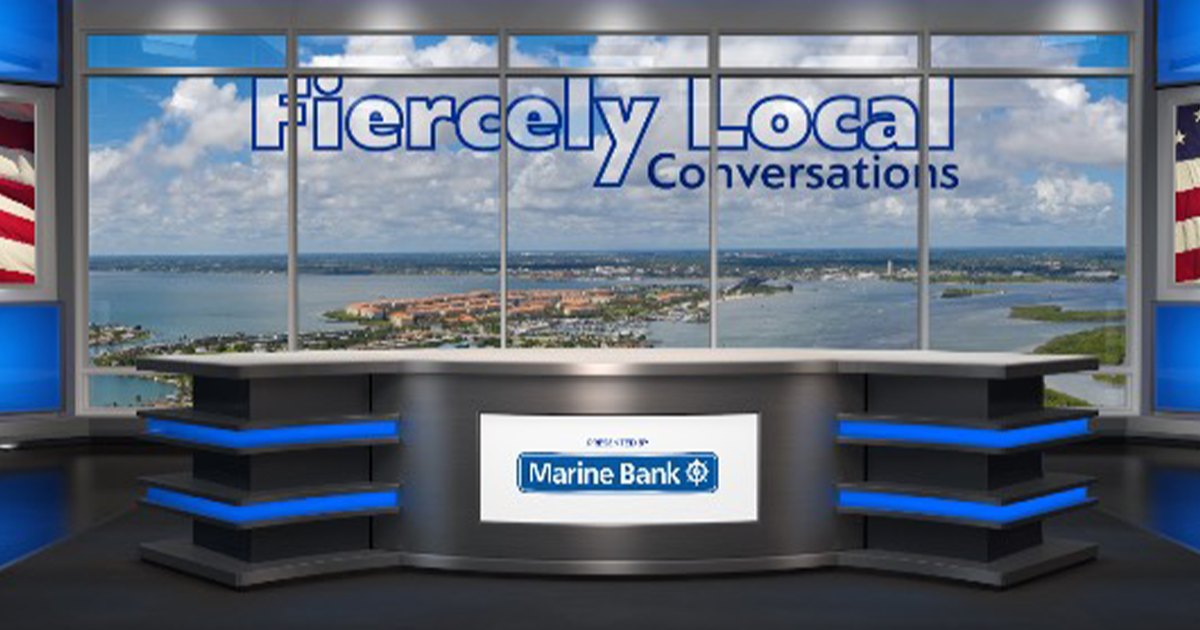 Marine Bank has launched "Fiercely Local Conversations," a video series that tells the story of the Treasure Coast and
Space Coast communities through the voices of local entrepreneurs, industry innovators, and community leaders.

"Marine Bank has been serving our community for 25 years," said Marine Bank President and CEO Bill Penney, "and
although a lot has changed during that time, a few things remain constant – everyone has a story to tell and a lesson to
share. "

The series kicks off with Kyle Green, the charismatic owner and operator of Kyle G's Restaurants who shares his journey from dishwasher to successful restaurateur including his plans to add two new concepts to his restaurant portfolio.

In addition to local entrepreneurs, the series will shine a light on issues that affect our communities such as Alzheimer's. Peggy Cunningham, the Executive Director of The Alzheimer and Parkinson Association of Indian River County explains why the number of people living with the disease is expected to triple over the next 30 years and shares the free services and support programs the non-profit offers.

"It is our goal to not only promote local businesses and organizations, but to share inspirational stories, highlight best practices, explain emerging innovations, and dive into the issues that affect the residents and business owners of our shared communities," continued Penney. "We are providing content that can help our viewers prosper. Our community thrives when we all succeed."

Episodes will be released via the Bank's Facebook and LinkedIn pages and hosted on the Bank's website at www.marinebank.bank/blog.