Marine Bank offers you the best of both worlds.
The personalized service you remember and the high-tech convenience you dream about.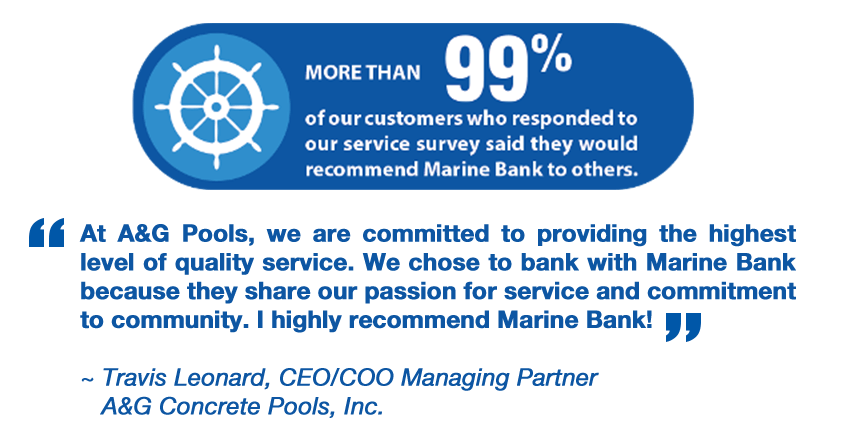 10 Reasons to Move to Marine!
No appointment is needed to open an account or apply for a loan. Drop by and meet our team.


We offer personalized customer service including answering our phones, returning calls, and responding to emails.


We offer high tech convenience such as mobile banking including check deposit, Google Pay and Apple Pay.


We make decisions quickly so you won't miss an opportunity!


We offer an array of Cash Management services to help your business improve cash flow and operational efficiency.
We offer customizable banking solutions for Healthcare Professionals that are just what the doctor ordered.


We are SBA lending experts with solutions to keep your business growing.


We offer free ATM transactions at all Publix Presto! locations as well as most Allpoint, STAR, and MoneyPass locations.


We feel the term community bank is an honor that must be earned, so we do all we can to support local businesses and organizations.


We are now in Fort Pierce!