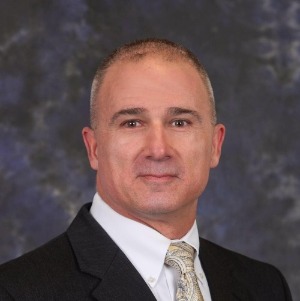 Marine Bank & Trust has announced that Rufus Byrd has joined its commercial lending team serving the St. Lucie County market.  As Vice President, Commercial Loan Officer, Byrd's focus is to raise awareness of Marine Bank in the market as a resource for local businesses seeking capital required to expand, seize opportunities, or invest in their future.
Byrd, a Fort Pierce resident, has two decades of banking experience in the St. Lucie market. Most recently, he was a Relationship Manager for TD Bank for the Treasure Coast.  Byrd began his banking career more than 22 years ago at Bank North in Massachusetts.  He is a veteran of the United States Marine Corps and a graduate of Howard University and Nova Southeastern University.
"Rufus has enthusiastically begun introducing Marine Bank's winning combination of local decision-making, flexible terms and unparalleled service to local businesses," said Bill Penney, President and CEO of the Bank. "His drive to provide financing solutions for local businesses will be a win-win situation for everyone involved."
Marine Bank provides financial resources to small businesses through commercial real estate loans, construction loans, commercial lines of credit, SBA and USDA loans. In 2020, the Bank closed $61 million in commercial loans which enabled 166 businesses to grow and create new jobs.  Additionally, in 2020, the bank processed 790 Small Business Administration (SBA) Paycheck Protection Program (PPP) applications totaling more than $62 million, which, based on the information provided by the borrowers' applications, kept an estimated 6,500 employees on their employers' payrolls for eight weeks.
Next month, the Bank will open a loan production office at 240 NW Peacock Boulevard, Suite 302 in St. Lucie West.